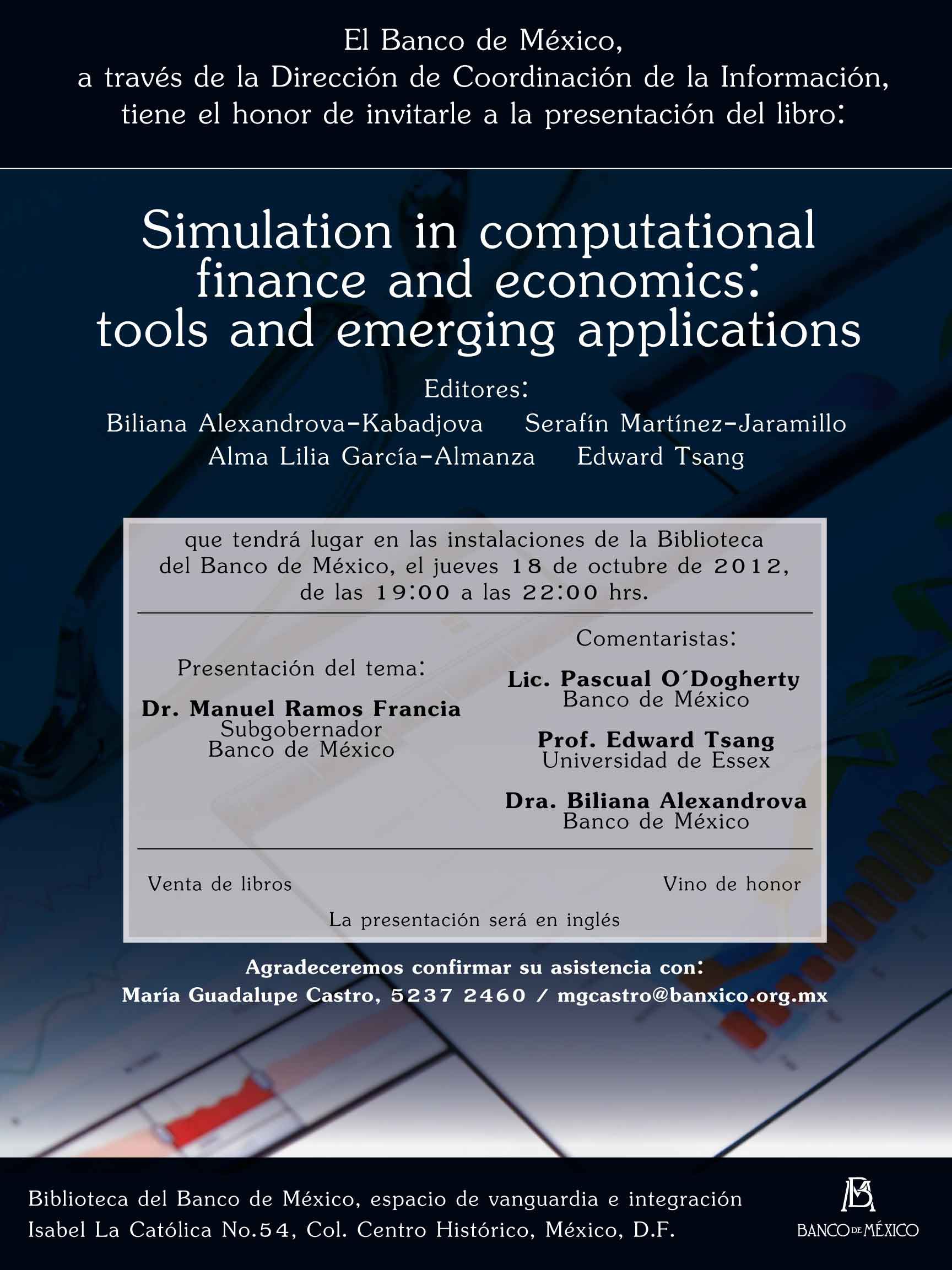 International Gatherings in Computational Finance and Economics
Mexican Central Bank
Workshop in Computational Finance and Economics
Date: Wednesday 17 October 2012
Seminar on Simulation in Computational Finance and Economics
Date: Thursday 18 October 2012
---
Background
Members in the Bank of Mexico are very active in computational finance and econommics. In 2012, they published a book
Simulation in Computational Finance and Economics: Tools and Emerging Applications
, IGI Global, 2012.
The Seminars on 18th is to organized to launch this book. The Workshop on 17th is organized to provide researchers with more time to exchange their ideas.
The book was officially launched by Dr Manuel Ramos-Francia, Deputy Governor, Bank of Mexico (copy of the speech can be found here). The Deputy Governor said:
"... The subject that occupies us today is the intersection of three fascinating disciplines, namely, simulation, computer science, and economics. They have all achieved impressive results; and have, jointly, got a lot of attention from academics, policy makers, and practitioners."
Topics covered:
Agent Based Simulations in Economics and Finance
Computational risk analysis and modeling
Financial Markets
Game theory
High frequency trading
Simulations payment systems and methods
Systemic risk models
Workshop/Seminar Information:
Speakers:
Biliana Alexandrova, Banco de México
Luca Arciero, Banca d'Italia
Anthony Brabazon, University College Dublin
Shu Heng Chen, National Chengchi University, Taiwan
Martin Diehl, Deutsche Bundesbank
Alma Garcia, Banco de México
Ronald Heijmans, De Nederlandsche Bank
Matti Hellqvist, Bank of Finland / European Central Bank
Richard Heuver, De Nederlandsche Bank
Calixto Lopez Castañon, Banco de México
Fabrizio Lopez-Gallo, Banco de México
Joanna McLafferty, Bank of England
Dietar Maringer, Univrsity of Basel, Switzerland
Serafin Martinez, Banco de México
Edward Tsang, University of Essex, UK
From the Event: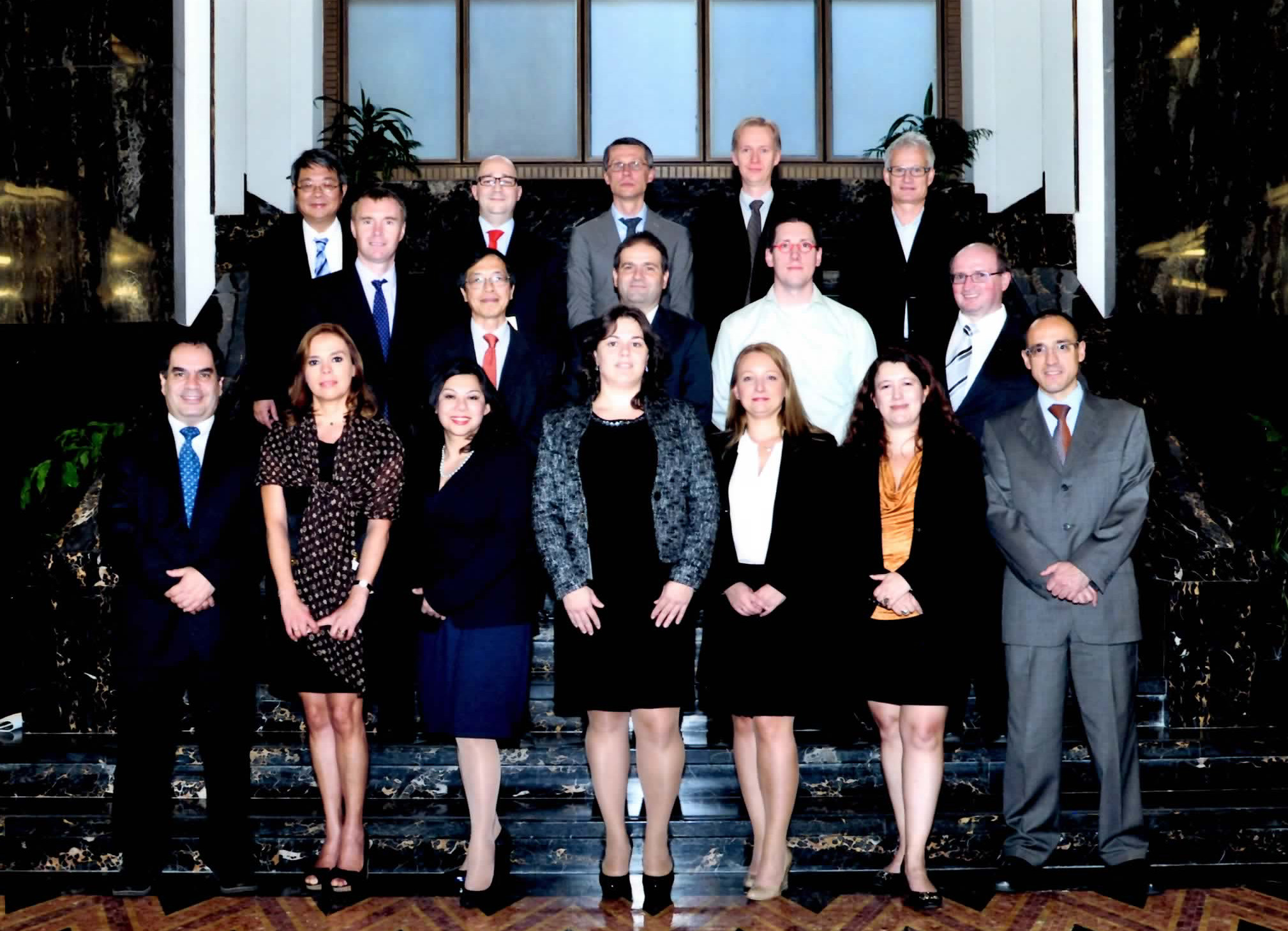 Gallery:
---
---
Page maintained by Edward Tsang; updated 2013.03.22